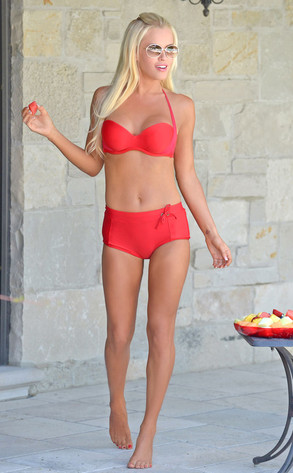 Albert Michael/startraksphoto.com
There are several indubitable certainties in life. The sun rises in the east. The world is round. Jenny McCarthy kills it in in a bikini.
The Playboy babe turned VH1 talk-show host never met a bikini she couldn't spin into centerfold gold, and with summer just around the corner, the 40-year-old will no doubt keep things sizzling as we head into primo beach-bod season.
So what's her secret to a slammin' bikini body? We recently cornered the blond bombshell at a Durex-hosted cocktail party in downtown Manhattan, where McCarthy was more than happy to spill the beans on how she nails—and maintains—those killer curves.