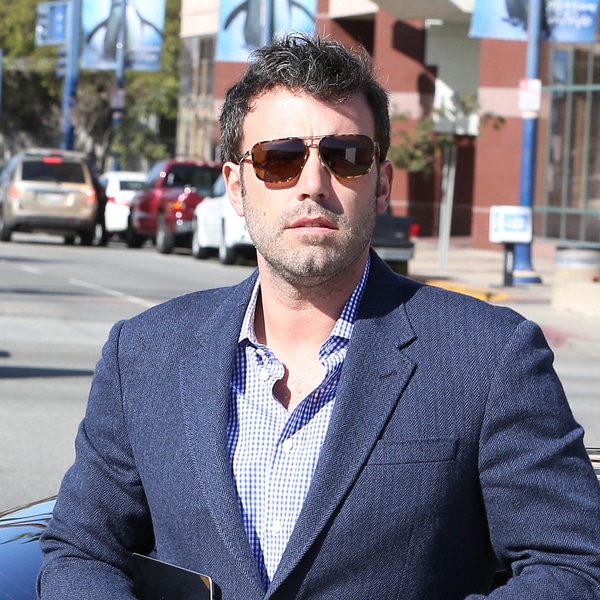 Clint Brewer/Splash News
Today's Boston Marathon tragedy—in which a pair of deadly explosions rocked the finish line, killing two people and injuring 23—has shaken many, including those who hold the city close to their heart.
Ben Affleck, who grew up in the area and has made the city the setting for his films The Town and Gone Baby Gone, responded to the events on Facebook, saying, "Such a senseless and tragic day. My family and I send our love to our beloved and resilient Boston."
And the Oscar winner was just one of many celebs with ties to the city that reacted to the heartbreaking disaster that occurred this afternoon. 
Dane Cook tweeted, "My prayers with everyone in Boston right now after this atrocious act of violence!!"
"My thoughts and prayers to everyone in Boston #prayforboston," Gisele Bündchen wrote, while John Krasinski tweeted, "My heart and my prayers are in Boston and with everyone affected by this nightmare of an incident."
Maria Menounos, who went to college in Boston, said on Twitter, "Praying for everyone home in boston. Devatated at the news #bostonmarathon...god bless those affected&our first responders.love u boston my heart is w/u all."
Dancing With the Stars host Tom Bergeron was shocked by the news and tweeted, "Watching coverage of Boston Marathon explosions, heart in my throat...In contact with family members in Boston near Marathon site. All OK. Thoughts are with everyone touched by this nightmare...Just finished a strange dress rehearsal. Here and not here. My heart is in Boston."
Chris Evans wrote, "thoughts and prayers are with everybody in boston. heartbreaking..."
"My heart aches for my hometown," Mindy Kaling tweeted.