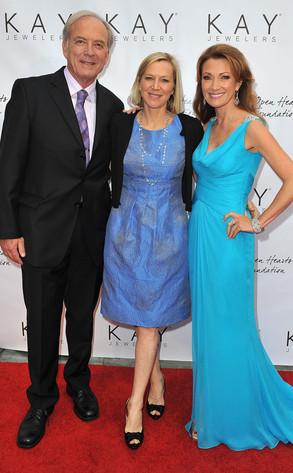 Angela Weiss/WireImage
For a couple on the outs, Jane Seymour and James Keach certainly gave no indication of that over the weekend.
Despite announcing last Friday that they are headed for divorce, the two looked happy as they smiled and posed for pics with each other at the 3rd annual Open Hearts Foundation celebration in Malibu on Saturday.
Of course, the sight of them being so cordial doesn't come as a complete shock.