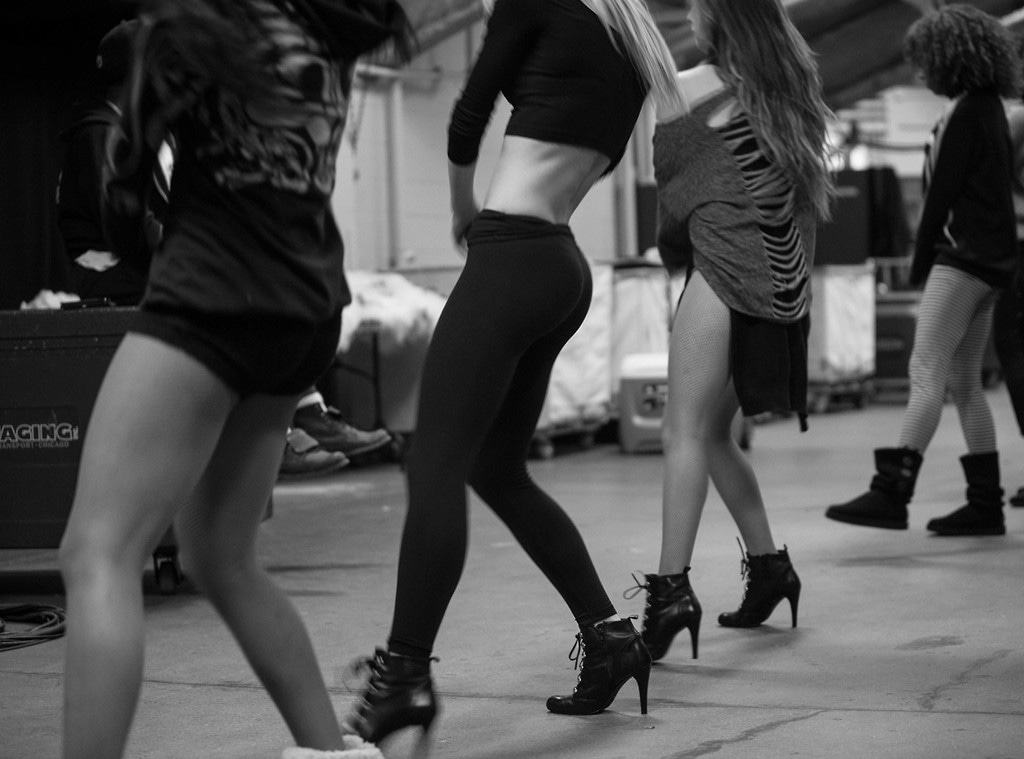 Yosra EL-Essawy/iam.beyonce.com
Beyoncé is in the final "Countdown."
The 31-year-old star is gearing up for the opening concert tonight of her 42-city Mrs. Carter tour in Belgrade, Serbia, and she uploaded last-minute rehearsal photos to her Tumblr page.
The behind-the-scenes shots show the singer putting finishing touches on choreography for the upcoming tour with a slew of backup dancers.
Yosra EL-Essawy/iam.beyonce.com
Queen Bey is shown in one photo practicing her moves in sky-high heels and a leotard-showing off her toned physique.
The buzz surrounding Beyoncé isn't just limited to her world tour. On April 4, the singer debuted her first installment of Pepsi commercials in a 61-second clip entitled, "Mirrors."
Yosra EL-Essawy/iam.beyonce.com
Jay-Z's wife showcased some of her famous looks from previous years—including "Bootylicious" and "Crazy in Love"—and previewed a snippet of her highly anticipated single "Grown Woman."
The Grammy winner has yet to release the full single, but she has already dropped a mashup of two new songs called "Bow Down/I Been On" to mixed reviews.
Let the Queen's reign Bey-gin!