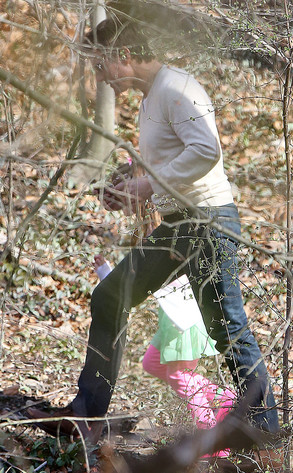 Jackson Lee / Splash News
You didn't really think Suri Cruise would look anything less than adorable for a day outdoors, did you?
Of course not. The 6-year-old celeb kid stayed true to her fashionable form as she and her dad, Tom Cruise, trekked through the woods in Westchester, N.Y., to a local playground on Sunday.
Katie Holmes' mini-me was super cute in a springtime ensemble, pairing pink leggings and a bright green dress with a white cardigan, while Tom, 50, kept it casual with jeans and a tan sweater.