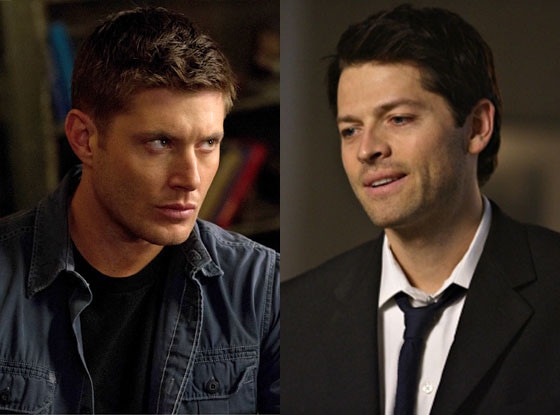 The CW
After weeks of competition and hundreds of thousands of votes, we have the winner of our 2013 Alpha Male Madness tournament!
As you know, the finale was a battle of the Supernatural faves: Jensen Ackles and Misha Collins (which did not make Collins very happy). The winner of the final round was decided by less than 3,000 votes. Obviously, Misha and Jensen are both winners because, well, they look like that and are both awesome. But the official winner of 2013's Alpha Male Madness is…
Jensen Ackles!
That means that the Supernatural stud has won every Alpha Male Madness tournament we've held since launching in 2009! Way to go, you handsome devil, you. Can't anyone take this guy down? Maybe next year. Until then, congrats to Jensen and Misha for making it to the final round and to the Supernatural fanbase for continuing to show up in hordes to support your favorite show.
Tomorrow, our Girl on Top tournament starts up! Have you nominated your favorite TV lady yet?