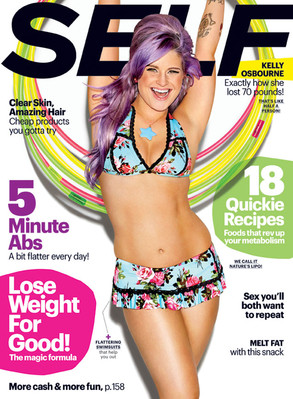 SELF
If you've got it, flaunt it.
Kelly Osbourne is doing just that as she confidently shows off her fabulous figure on the cover of Self.
"I'm the most secure and content I've ever been. Though I'm still very self-deprecating," the Fashion Police cohost tells the magazine. "I look in the mirror sometimes and I feel like going back to bed. Everyone has good days, everyone has bad days."