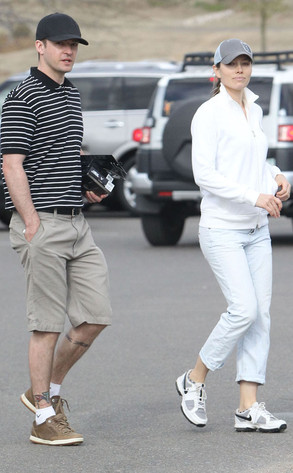 Patriot Pics/FAMEFLYNET PICTURES
Justin Timberlake and Jessica Biel keep it cool and cazh.
The pair spent Sunday hitting a few rounds at a local golf course in J.T.'s home state of Tennessee. While Mr. "Suit & Tie" hung up his usually swanky and stylish getups, he still looked dapper as ever in a striped navy polo and short khaki slacks.
His wife also rocked the athletic look in a clean white fleece zip-up and off-white capri pants.