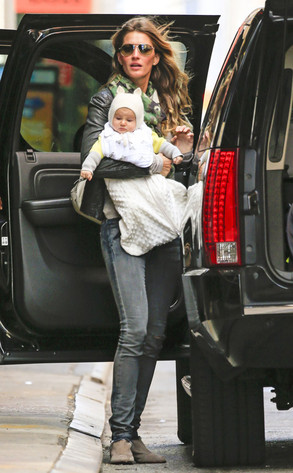 PacificCoastNews.com
Gisele Bündchen's little girl is a big, white bundle of adorable.
While out and about in New York City over the weekend, the supermodel was spotted toting daughter Vivian Lake looking too precious for words in white animal-eared cap. The 4-month-old also braved the chilly East Coast weather in a ruffled white sweater and a comfy zippered pouch (where can we get one of those?). Meanwhile, Viv's hot mama rocked a simple leather jacket over faded blue jeans.
Hope this brightened your Monday as much as it did ours!