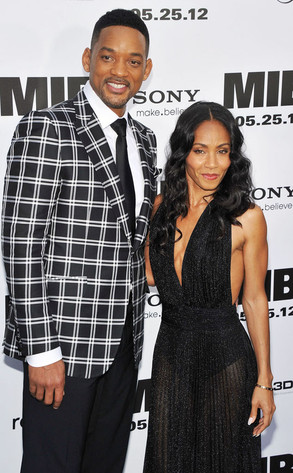 Theo Wargo/Getty Images
Jada Pinkett Smith wants to make something clear—she's in a very committed relationship with Will Smith.
The actress wrote a lengthy post on her Facebook today, trying to further explain a comment she made during an interview with HuffPost Live regarding rumors that she and the Men in Black star have an open marriage. "I've always told Will, 'You can do whatever you want as long as you can look at yourself in the mirror and be OK,'" the star told HuffPost Live. "Because at the end of the day, Will is his own man. I'm here as his partner, but he is his own man. He has to decide who he wants to be and that's not for me to do for him. Or vice versa."
It seemed like some people didn't understand what she was trying to explain, so here's what Jada had to say today.