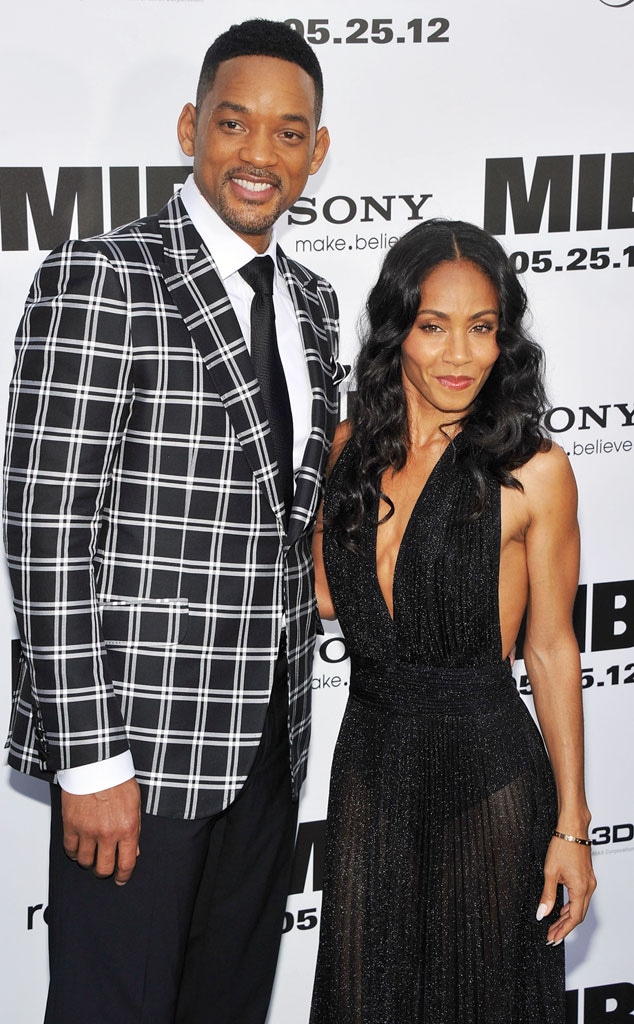 Theo Wargo/Getty Images
Jada Pinkett Smith wants to make something clear—she's in a very committed relationship with Will Smith.
The actress wrote a lengthy post on her Facebook today, trying to further explain a comment she made during an interview with HuffPost Live regarding rumors that she and the Men in Black star have an open marriage. "I've always told Will, 'You can do whatever you want as long as you can look at yourself in the mirror and be OK,'" the star told HuffPost Live. "Because at the end of the day, Will is his own man. I'm here as his partner, but he is his own man. He has to decide who he wants to be and that's not for me to do for him. Or vice versa."
It seemed like some people didn't understand what she was trying to explain, so here's what Jada had to say today.
"Let me first say this, there are far more important things to talk about in regards to what is happening in the world than whether I have an open marriage or not. I am addressing this issue because a very important subject has been born from discussions about my statement that may be worthy of addressing," she wrote.
"The statement I made in regard to, 'Will can do whatever he wants,' has illuminated the need to discuss the relationship between trust and love and how they co-exist. Do we believe loving someone means owning them? Do we believe that ownership is the reason someone should behave'? Do we believe that all the expectations, conditions, and underlying threats of 'you better act right or else' keep one honest and true? Do we believe that we can have meaningful relationships with people who have not defined nor live by the integrity of his or her higher self? What of unconditional love? Or does love look like, feel like, and operate as enslavement? Do we believe that the more control we put on someone the safer we are? What of TRUST and LOVE?"
Smith continued, "Should we be married to individuals who can not be responsible for themselves and their families within their freedom? Should we be in relationships with individuals who we can not entrust to their own values, integrity, and LOVE...for us??? Here is how I will change my statement...Will and I BOTH can do WHATEVER we want, because we TRUST each other to do so. This does NOT mean we have an open relationship...this means we have a GROWN one."
Dr. Marc Lamont Hill, who conducted the interview with HuffPost Live, exclusively tells E! News, "Everyone has wanted to ask that question of Will and Jada. I felt comfortable enough, and we were having a good conversation, so it felt like a natural progression to ask. It was an opportunity for her to honestly address something that has been speculated about for years." 
During the interview, Jada simply stated, "He's [Will] my best friend. He's been by my side through some of the most difficult parts of my life. And so that's something you can never take away."
—Additional reporting by Alicia Quarles