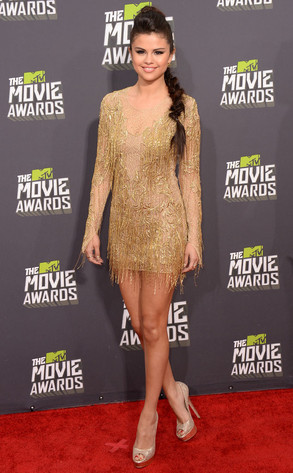 Jason Merritt/Getty Images
It's already that time of year again.
Tonight marks the 2013 MTV Movie Awards, which doesn't just mean a bunch of Hollywood's hottest actors all in one room vying for a golden popcorn statue, it also means some red carpet fashion!
Selena Gomez, Ke$ha, Snooki, Snoop Dogg and many more stars strut their stuff before the big show, so take a peek at the stars' looks!