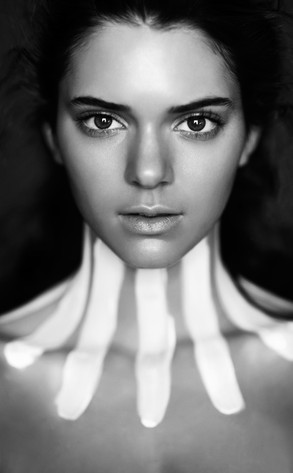 Nomad
We guarantee you haven't seen Kendall Jenner like this before!
The 17-year-old model and E! star posed for photographer Russell James as part of the international "Nomad Two Worlds" art project. The collaboration invites indigenous artists to include their work in the growing gallery, which originated in Australia.
That explains the striking style in the photographs of Kendall, who wears paint around her neck in one of the shots that brings to mind the body paint of the Aboriginal Australians.