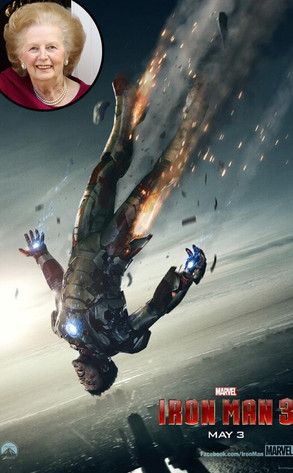 Marvel/Paramount Pictures, Dan Kitwood/Getty Images
Tony Stark knows what's up.
And Iron Man 3 knows to clear the way for the Iron Lady. The Robert Downey Jr. movie was scheduled to premiere Wednesday in London, but since that's the same day as former Prime Minister Margaret Thatcher's funeral, Disney has pushed it to the next day.