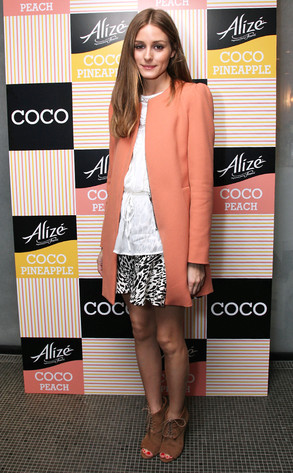 Courtesy of Donald Bowers/Getty Images for Alize
Known for her insanely fabulous wardrobe, must-read blog and designer partnerships with brands like Tibi, Rochas and Piperlime, Olivia Palermo knows a thing or two about what it takes to be a true style icon.
Wondering what this best-dressed gal is obsessed with most right now?
We grabbed a quickie manicure with the fashionista at Ten Over Ten salon in New York City in celebration of Alizé's new Coco Peach drink to catch up on her current obsessions.
Here's what she shared with us: