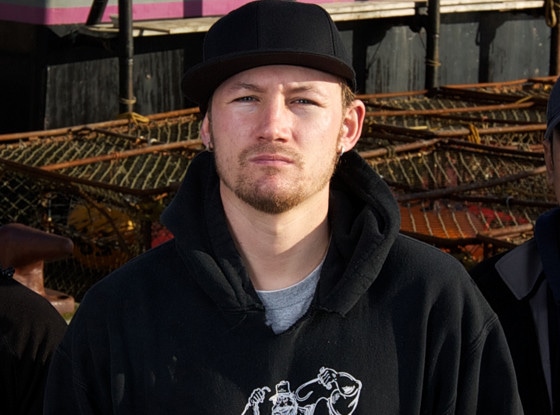 Rick Gershon/Discovery Channel
Has the captain jumped ship?!
Fans of Discovery Channel's hit reality show Deadliest Catch are asking that very question after watching a promo for the ninth season, which centers on the absence of Elliott Neese, captain of the Ramblin' Rose. "Last season, Elliott faced huge setbacks, both at sea and at home," a narrator says in the clip, hinting that he wouldn't be returning.
Fret not, Deadliest Catch fanatics as the young cap isn't going anywhere. "Elliott will be on the show this season," a rep for Discovery Channel tells E! News. Phew! So then what's going on with Elliott's absence?!
In the clip, Scott Campbell says, "Elliot should be here. He should be ready to go," while Captain Sig Hansen admits, "I am kind of not surprised that Elliot isn't here this year."
However, Elliott has tweeted that he's in Alaska and ready to work. "Crew showed up today really gettin to work on the boat," he wrote on Thursday. "We have 2 months to do a total retrofit/ makeover I hope we can make our deadline!!"
And when asked by a viewer if they had missed the new season's premiere, Elliott responded, "nope April 16th is the premier !!!  Don't miss it that's an order directly from da Captain !!!!"
"Da" season nine of Deadliest Catch premieres Monday, April 16 at 9 p.m. on Discovery Channel.