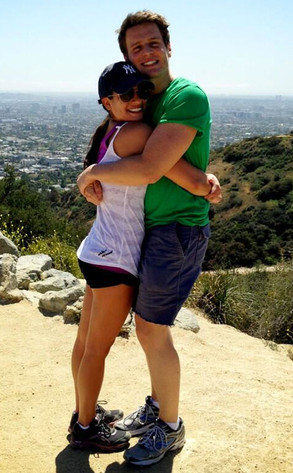 Twitter
Not only is Lea Michele managing to keep active during trying times, she's also finding ways to nurture her inner calm.
Two weeks after boyfriend Cory Monteith checked himself into rehab, the Glee starlet stepped out for a fitness-focused day in Los Angeles. And she brought longtime pal Jonathan Groff along for the sunny adventure.
The duo slipped on their sneakers to hit the hiking trail, and the two clearly had a blast: Michele later posted a cute twitpic of them hugging high above Los Angeles.
"Just went on such a great hike with Jon Groff!" she tweeted.