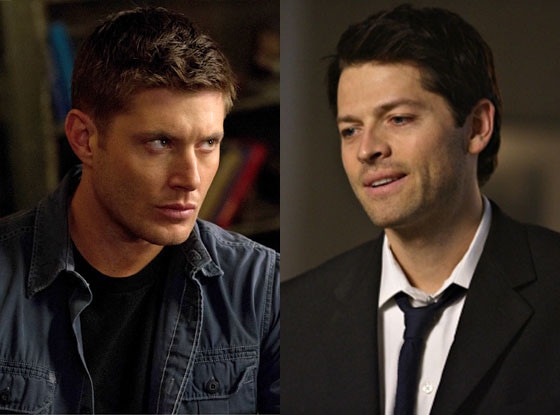 The CW
Editor's Note: After announcing that Supernatural's Misha Collins and Jensen Ackles were the two finalists left standing in our Alpha Male Madness tournament, we reached out to the guys to see if they had anything to say about going up against each other.
Misha Collins responded with the following letter. Please read and enjoy.
The people who run E! Online have asked me to comment on the final round of their so-called "alpha male" contest. Well, first of all, let me say it's ridiculous that anyone would pit me against my dear friend Jensen Ackles. E! Online, you should be ashamed of yourselves for conducting this perverse poll!
And, to forcefully demonstrate my disgust with your sadistic enterprise, my mother and I have devised a sort of boycott: We are each pledging to vote only 10 times in the final round! I hate to be this harsh, this punitive, but there are times when you must make your voice heard.
And, not to go on a tirade, but how could you put poor Jensen through this??? It's as if you've pitted a world heavyweight champion against an amateur featherweight. It's actually quite cruel, like throwing an injured lamb in a cage with a hungry tiger. I mean, unless you have incredibly old-fashioned ideas of what the term "alpha male" means, it's pretty clear who comes out on top. I've included two photos to decisively illustrate my point...
Jensen:
Me:
(Note to readers viewing  this article on our mobile site: The picture at the top of the page are the ones Misha uses to illustrate his point.)
Courtesy of Misha Collins
I humbly request that you terminate your poll immediately. I hate to see my friends hurt like this.
—Misha