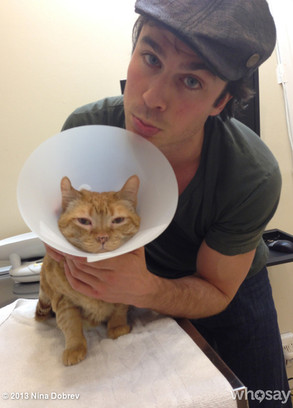 2013 Nina Dobrev/WhoSay
Watch out, Grumpy Cat, there's only one feline who holds the key to Ian Somerhalder's heart.
Of course, we're referring to the actor's adorable kitten, Moke, the cat he shares with girlfriend Nina Dobrev The Vampire Diaries costars had quite the scare last night when their furry friend fell ill, and the brunette beauty took to Twitter to document their trip to the animal hospital.
And luckily, Moke is feeling much better.