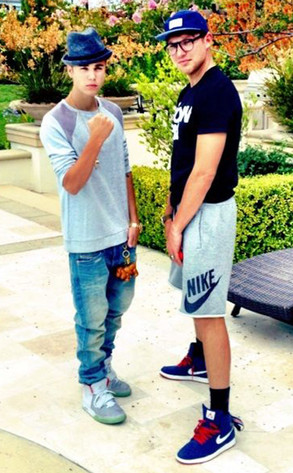 lockerz.com
Sure, Justin Bieber's used to dealing with throngs of worshipful fans singing his praises.
But when it comes to his own life of spiritual worship, the popster's religious roots go deep.
E! News' Jason Kennedy recently chatted with the "Beauty and a Beat" crooner's longtime pastor, Judah Smith of The City Church in Kirkland, Wash., and the spiritual leader opened up about Bieber's ties to their Christian faith, and to their own unique connection with each other.
Turns out, Smith's voice was a literally a lullaby of sorts to Bieber when the pop-star-in-the-making was growing up.