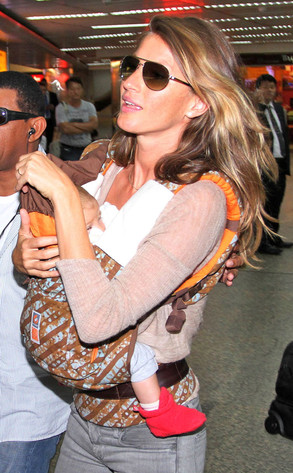 RAMEY PHOTO
Gisele Bündchen's baby girl is becoming quite the traveler.
Earlier this week, the supermodel arrived at São Paulo International Airport in Rio de Janeiro with her 4-month-old daughter, Vivian Lake.
Wrapped in her mother's arm, the adorable child showed off a healthy head of hair and comfy red shoes on her tiny feet.