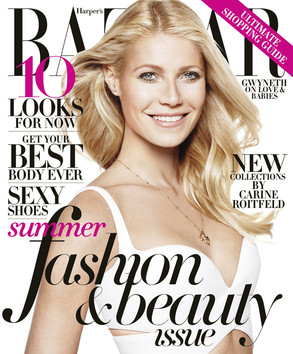 Daniel Jackson
Gwyneth Paltrow is the ultimate goddess of Goop, but even she picked up a thing or two from Jay-Z.
In Harper Bazaar's May issue, the 40-year-old actress explains how Beyoncé's husband has helped to not care what other people think.
"I don't hold on to fear as much as I used to, because I've learned a lot about genuinely not caring what strangers think about me," she says. "It's very liberating. It's very empowering, and I've learned a lot of that from Jay-—Shawn Carter—Z, because his approach to life is very internal. It's a very good lesson to learn."