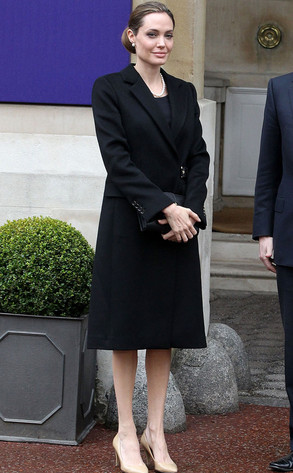 Danny Martindale/WireImage
Angelina Jolie continues to do good.
The Oscar winner attended the G8 Foreign Ministers meeting in London on Thursday to address the issue of wartime sexual violence.
"Hundreds of thousands of women and children have been sexually assaulted in the wars of our generation," Jolie said from the podium at the summit. "But wartime rape is not inevitable. This violence can be prevented, and it must be confronted."