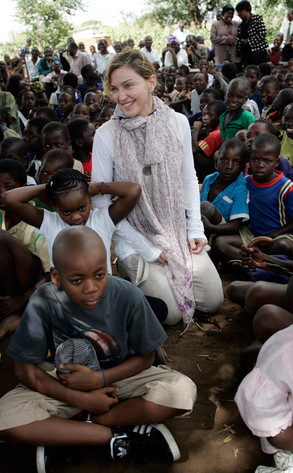 AMOS GUMULIRA/AFP/Getty Images
Malawian officials are hung up over Madonna's supposed diva demands.
The pop star has come under fire by government bigwigs for purportedly pushing for VIP treatment during her recent visit to the country amid escalating tensions between the singer and local officials after she pulled back on plans to build a multimillion dollar academy for girls.
The situation—which officials alluded to as "blackmail"—came to a head after Madonna and her entourage were reportedly denied expedited traveling privileges at the airport and were required to queue up alongside other passengers and frisked, per published reports.