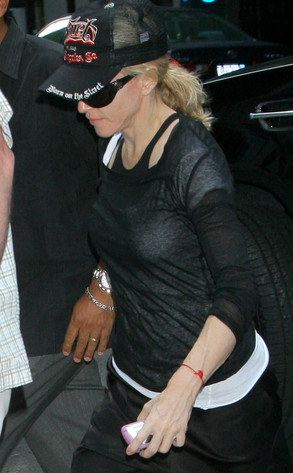 Double Click Images, PacificCoastNews.com
Madonna is running a more secular ship this days.
The singer's Raising Malawi foundation, which supports impoverished children in the southeast African nation, is no longer a supporting organization for Kaballah Centre International, the nonprofit face of the Jewish-mysticism practice that Madonna has been affiliated with since the late 1990s.
There's been no official word as to why the two are no longer in the business of do-gooding together, but, according to Raising Malawi Inc.'s 2011 tax return, obtained by E! News, they cut ties on March 16, 2011.