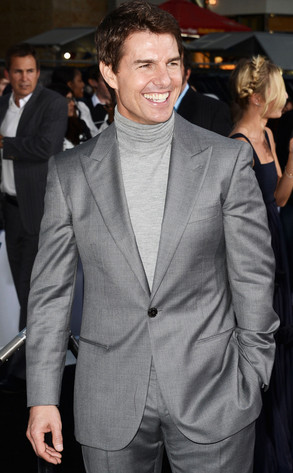 Kevin Winter/Getty Images
Tom Cruise may be one of the biggest movie stars in the world, but would he ever let 6-year-old daughter Suri get into the acting biz?
"All my kids [can]," Cruise told us at last night at the premiere of his new film Oblivion in Hollywood. "What I do is try to find out what they're interested in and support them in that. There's no pressure. I'm lucky. I love what I do. I think with them, it's just find out what you want to do and support it."
The 50-year-old actor reiterated, of his kids following in his movie star footsteps, "All my kids, they'll do what they're going to do. I'll support them in whatever is they want to do."