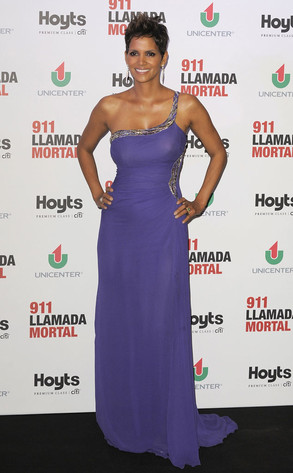 Lalo Yasky/WireImage
Here's one thing we can expect from expectant mom Halle Berry once she's done expecting: She won't go MIA.
The actress famously went on a four-year hiatus after the birth of her daughter Nahla in 2008, choosing to withdraw from the Hollywood spotlight in order to savor the joys of being a first-time parent.
Flash-forward five years later, and the 46-year-old actress once again has on the baby way, as she an fiancé Olivier Martinez await the arrival of their first child together, a son.
But this time around, don't expect the Oscar winner to pull a disappearing act once the baby is born.