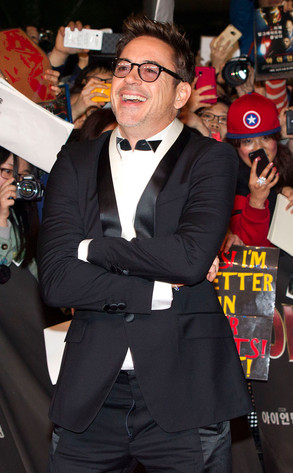 Lee Young-ho/Sipa USA
Turns out, even Iron Man can't escape the perils of a wardrobe malfuction.
Robert Downey Jr. recently suited up for the Iron Man 3 world premiere in Seoul, South Korea, but the handsome actor apparently forgot to check his fly before he stepped out on the red carpet.
Yes, RDJ was caught with his zipper down.