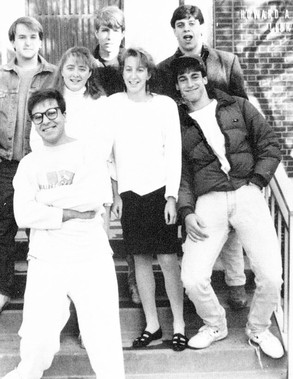 Courtesy: Seth Poppel
Men, do you constantly feel threatened by your significant other's lusting over Jon Hamm? Left feeling insecure that you'll never be able to live up to Don Draper's rugged good looks and perfect bone structure? Left feeling even more insecure by this?
Well, take comfort. Because just like everyone else, the Mad Men star went through an awkward phase as a teen.
LOL. No he did not!
Old yearbook photos have surfaced that show that Jon Hamm has always been perfect. And not only was he a handsome high schooler, but he looks like was also a jock. Probably the star of the football team.
Now, go pull out your old yearbook and cry.