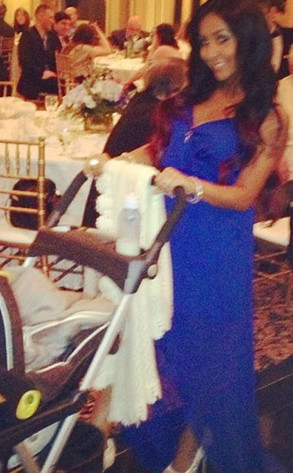 Instagram
Tabloids, take note: Snooki has worked her butt off to get her post-baby bod back in shape.
The pint-size reality star recently shed a whopping 42 pregnancy pounds through healthy diet and exercise after giving birth to her son, Lorenzo, but a new Star magazine report alleges the mother of one is starving herself and using laxatives to keep the weight off.
"All she eats is lettuce and egg whites," a source reportedly told the mag. "Most of her calories come from booze, and she uses laxatives too. It's scary. She looks emaciated, and everyone is worried sick."