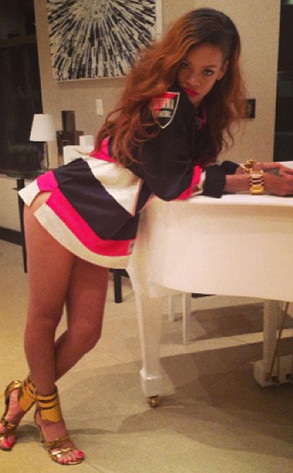 Instagram
We can't remember the last time we were this interested in hockey (probably never?). So thanks Rihanna! You deserve the Stanley Cup! Or a gold plated statue in your honor! Or something!
The "Diamonds" songstress posted a sultry Instagram wearing an Ottawa Senators jersey and sexy heels along with the caption, "Rude gyal!!!"
Hockey fans jumped to mimic the photo in their own jerseys and thus was born #rihannaing. We know what you're thinking: The photo meme craze has gotten a little out of hand. Definitely. But we support anything that doesn't require wearing pants.