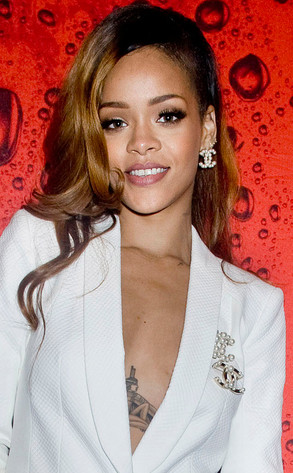 JUSTIN CAMPBELL/startraksphoto.com
When it comes to beauty, it goes without saying that Rihanna is one gorgeous girl who loves to experiment with her look.
From bright red or sexy blond locks, to flowing curls or an edgy side shave, her inventive hairstyles are typically the talk of the town—and even more impressive is her chameleon-like ability to pull it all off!
Hot on the heels of her current Diamonds tour and rumored split with Chris Brown, the star is looking sexier than ever on stage flaunting gorgeous long hair in a soft caramel reddish brown shade for spring.
We tapped her hairstylist Yusef Williams for the scoop on her evolving mane, as well as the styling secrets he uses on the star.