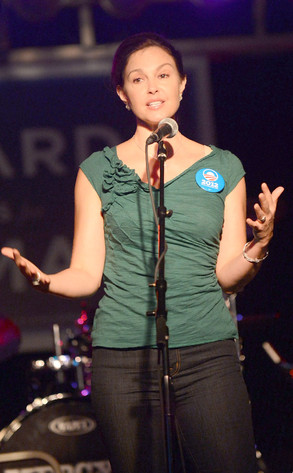 Rick Diamond/Getty Images
Ashley Judd has yet to run for public office, but she's already getting a bitter taste of political intrigue.
The actress, who contemplated a bid for Kentucky senator, is at the center of a Watergate-esque kerfuffle after a damning secret audio recording of a meeting between her would-be Republican opponent, Mitch McConnell, and his campaign strategists surfaced Tuesday, and the FBI has now opened an investigation into the leak.
In the audio, which was published by Mother Jones Tuesday and sent by an unidentified source, the Republican leader and his aides could be heard criticizing the actress as they questioned her mental and emotional health, alluded to her past suicidal tendencies as chronicled in her autobiography, and tore into her stance on family and parenthood, sneering that "she thinks it's unconscionable to breed."