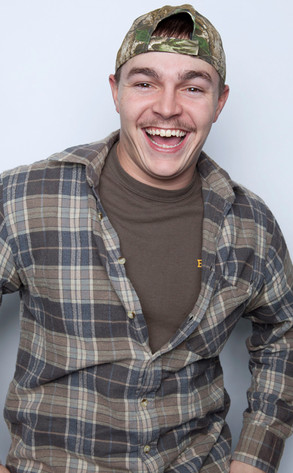 Sussman/Invision/AP Images
UPDATE April 10, 2013: MTV released a statement confirming that "after careful consideration," it has has scrapped Buckwild for good.
"We love the cast and the show and this was not an easy decision, but given Shain's tragic passing and essential presence on the show, we felt it was not appropriate to continue without him. Instead, we are working on a meaningful way to pay tribute to his memory on our air and privately," said the cable channel.
This Sunday, MTV plans to run a special Buckwild: WV to the NYC, which was filmed before production on season two had begun. The network said that with the "support" of Shain's parents, Dale and Loretta Gandee, it will air the tribute following reruns of the entire first season of Buckwild dedicated to the reality star's memory.
"Thanks to everyone for their thoughts and prayers during this incredibly difficult time for our family," Loretta said. "We have truly felt all the love and know that Shain is resting peacefully. Shain was an incredible, outgoing, and positive person who was loved by whoever he met. We are honored that we were able to let the world see what a wonderful son we had. He was the best son anyone could ask for."