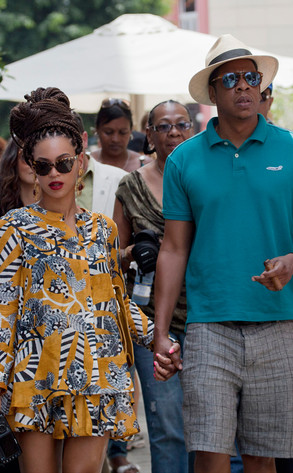 AP Photo/Ramon Espinosa
Beyoncé and Jay-Z's trip to Cuba raised some eyebrows and prompted more than a few questions.
And, it turns out, there's an answer!
The U.S. Department of the Treasury responded today to an inquiry from Florida lawmakers who wanted to know just how the A-list couple scored permission to visit the Communist-ruled island nation, which remains off-limits when it comes to just-for-the-heck-of-it American tourism.