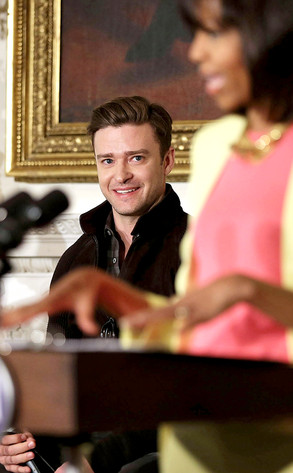 Alex Wong/Getty Images
Justin Timberlake and Jessica Biel had quite the eventful Tuesday.
The "Suit and Tie" singer and his actress wife paid a visit to the White House today, and got to hang out with Barack and Michelle Obama, but it wasn't just to catch up on J.T.'s chart-topping album or talk politics.
Timberlake was part of an interactive student workshop "Soulsville, USA: The History of Memphis Soul," which was hosted by the first lady in the State Dining Room, and invited middle and high school students from around the country to take part.