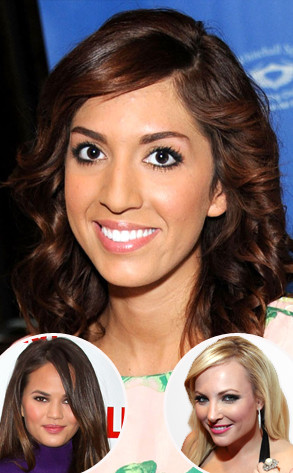 Jim Spellman/Amanda Edwards/WireImage
For better or for worse, Farrah Abraham has attracted a whole lot of attention with that sex tape of hers.
While the former Teen Mom's partner in amateur porn, James Deen, told E! News that making the tape with Abraham was "very amazingly awesome," the reactions to her XXX-move from the general public haven't been quite so complimentary.
Model Chrissy Teigen and blogger Meghan McCain, for starters, aren't buying into any why-are-people-so-disrespectful complaints from Abraham.