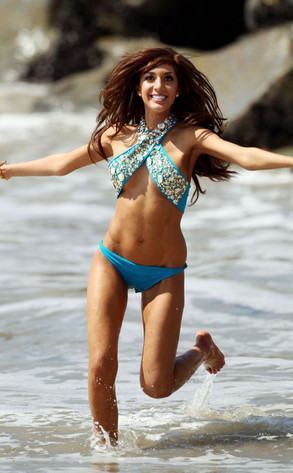 Kevin Perkins, PacificCoastNews.com
Farrah Abraham recently raised eyebrows after word surfaced that the Teen Mom star purportedly shot a sex tape with porn stud James Deen.
Although Abraham has yet to officially confirm the tape's existence, curious folks angling for a more prurient glimpse of the star will have to contend with this more, er, chaste image of her for now.
The 21-year-old hit the beach in Los Angeles to model a bevy of bikinis for Poolside Collection, and she seemingly had no qualms about showing some serious skin as she cavorted in the surf and posed against rocks.