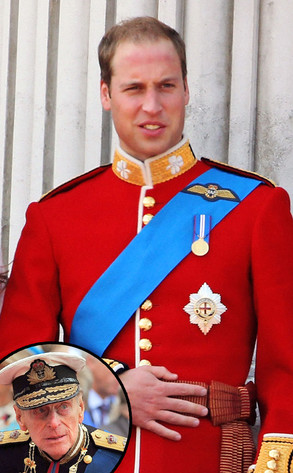 John Stillwell/AFP, Dan Kitwood/Getty Images
As the future king of England, Prince William is set to inherit the staggering responsibilities of shepherding an entire monarchy.
But for now—as far as successions go—he's happy to inherit some of his grandfather's token duties.
Kate Middleton's hubby will succeed Prince Philip as president of Fields in Trust after the elder royal announced Tuesday that he will be retiring as the charity's patron.