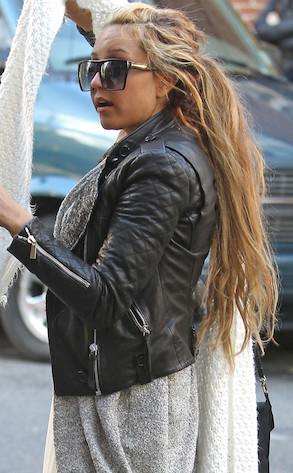 JT/INFphoto.com
We're currently giving ourselves a collective pat on the back at the E! offices.
Why? Because somehow, we've (sorta) wound up on Amanda Bynes' good side.
Drake's No. 1 fan continued her social media spree this morning, taking to Twitter to slam both the tabloids and her hairstylist, captioning a pic-framed photo of her long blond locks in a ponytail: "I love my hair this way! This is before a hair stylist @ John Barrett FRIED my hair with bleach then lied2 Intouch."