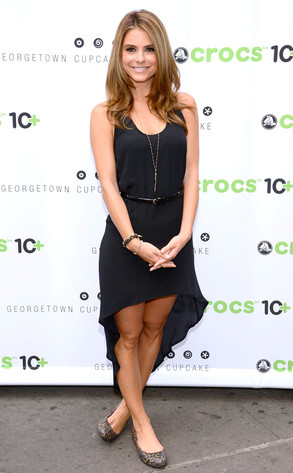 Anthony Behar/Sipa
Spring is almost here, which means it's time to swap out your sweaters and coats for tanks and swimsuits. Or, more realistically, it's time to hit the gym and shed those extra winter pounds!
Or better yet, you may be able to avoid that daunting treadmill all together with entertainment diva Maria Menounos diet and fitness tips.
The actress and TV personality hasn't worked out more than three times since October, yet always looks hot with her perfect and flawless bod.
So it only made sense for us to get the scoop on how she stays trim while we recently shopped and hung out with her at Marshalls in New York City last week.
Here's what Maria shared with us: