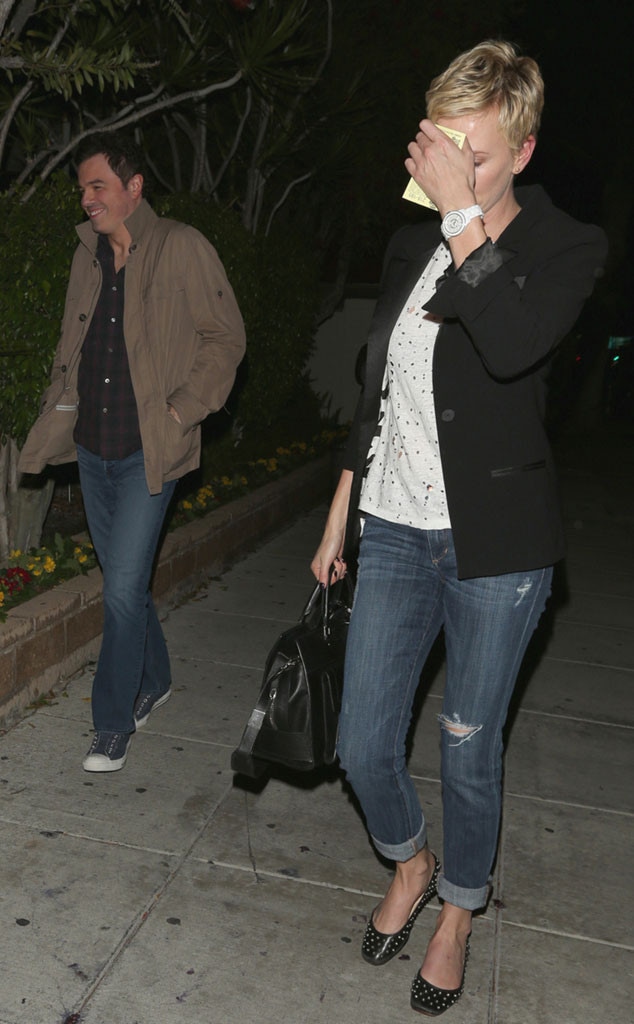 Ben Dome, PacificCoastNews.com
Charlize Theron and Seth MacFarlane's dinner date Sunday night sparked all kinds of relationship rumors.
The Family Guy mastermind and Oscar winner (trying to hide her face) were snapped leaving Matsuhisa, a sushi restaurant, together in Beverly Hills. But, a source tells E! News the twosome "def aren't dating."
And just why not? According to a source, "She is not his type." (Um…) Charlize is, however, the lead in Seth's next movie, A Million Ways to Die.
"They are just friends," adds the source, noting that "Charlize is single."
 As you'll recall, Seth and his Game of Thrones girlfriend Emilia Clarke split amicably last month.
Hey now, no worries. Springtime is the best for single people.