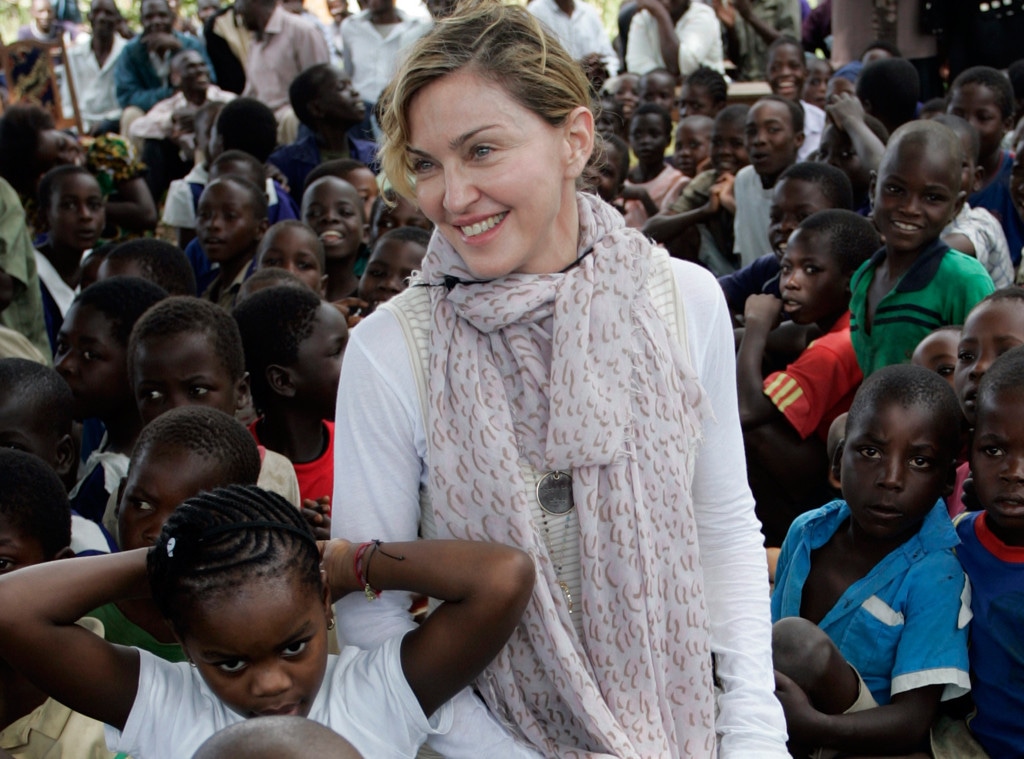 AMOS GUMULIRA/AFP/Getty Images
When it comes to Madonna's local education initiatives, Malawi's president clearly thinks the pop star doesn't make the grade.
President Joyce Banda has some choice words for the singer after Madonna supposedly scaled back on her plans to establish a multimillion dollar school for girls in the southeast African nation—a decision that's soured her relationship with Malawian officials.
"Madonna came to Malawi to build a school, an academy like the one Oprah [Winfrey] built in South Africa," Band told U.K.'s The Telegraph, "but she changed her mind." 
Banda also appeared to take issue with Madonna's adoption of two Malawian children—the pop star is mother to 7-year-old David and 6-year-old Mercy.
"I have a problem with a lot of things around the adoption of the children and the changing of the mind and then coming back to build community schools," added the politician, who ultimately seemed dismissive of the controversy.
"I don't want to discuss that, I don't want that to be top of my agenda because it doesn't matter," she told the British paper. "It's something [Madonna] offered to do, and she has changed her mind—that's fine."
Interestingly, Banda is closely linked to the singer, regardless of her political stance on the issue: The president's sister was reportedly appointed CEO to oversee Madonna's planned Raising Malawi Academy for Girls, which is borne out of the singer's Raising Malawi foundation, a charity nonprofit benefiting Malawi orphans.
Last week, the singer was slammed by local officials for backpedaling on her plans to build the school. Instead, her critics claim, the singer has built a slew of classrooms.
"They have said they have built 10 schools in Malawi, and on our side, what we know is that she has built classrooms," Education Minister Eunice Kazembe told the BBC. "She has built classrooms at existing schools...really it's a difference in terminology."
Madonna's camp, however, is staunchly defending the singer's humanitarian efforts, which they say still benefit Malawi's youths—regardless of political semantics.
Trevor Neilson, the president of a philanthropic organization that manages the pop star's Raising Malawi projects, told the BBC that the singer's foundation has now purportedly funneled $400,000 into building 10 school blocks, providing a fertile learning environment to 4,000 children who can now be schooled in classrooms instead of sitting underneath shady trees.