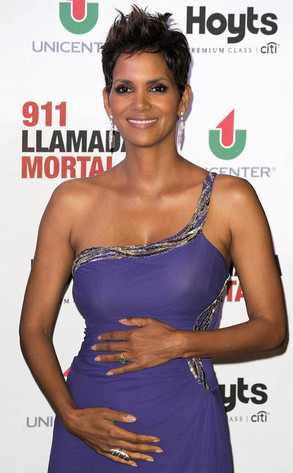 Lalo Yasky/WireImage
When it comes to Halle Berry, mom's the word.
The Oscar-winner and her fiancé, Olivier Martinez, are expecting their first child together, and—as E! News revealed last week—the actress is pregnant with a boy and is reportedly about 12 weeks along.
Just days after word spread that Berry will be giving her 5-year-old daughter, Nahla, a little sibling, the star is speaking out for the first time about being on the baby way once again—an experience, she says, that's been both immensely joyous and tremendously shocking.