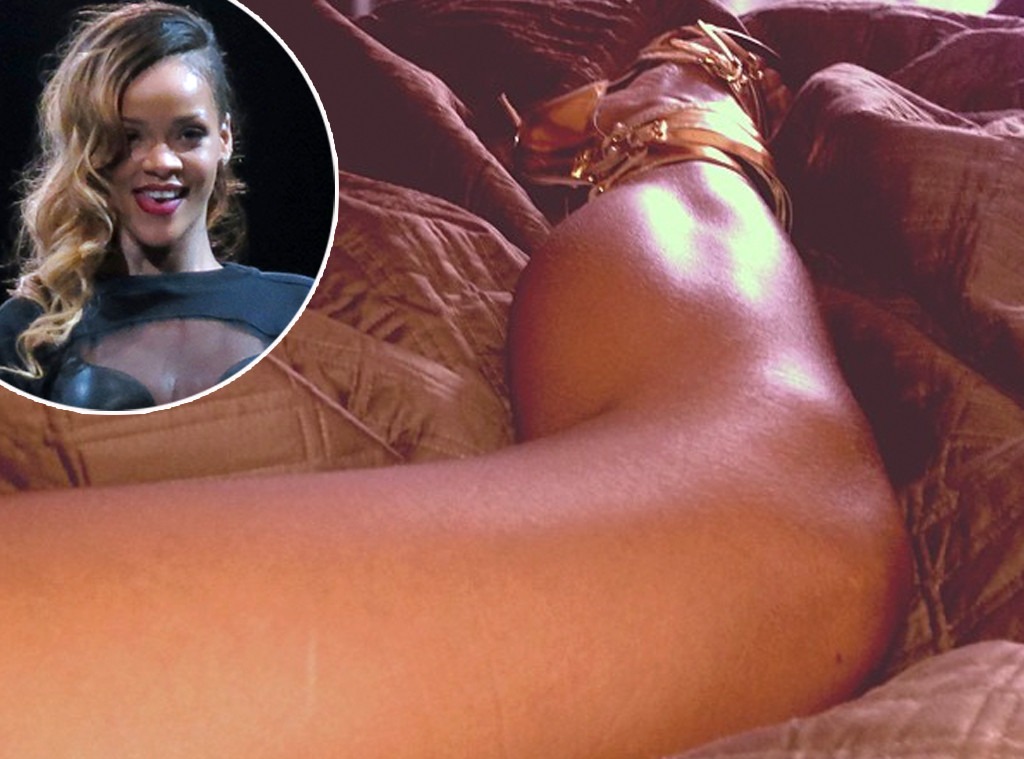 Courtesy of Instagram, Brian Prahl/ Splash News
Rihanna was able to dodge a possibly awkward situation.
After showing off some interesting style at the Clippers-Lakers game at Los Angeles' Staples Center yesterday, the newly single singer stepped out with some of her dancers to Greystone Manor in West Hollywood—and it was apparently quite the time.
"Evidence of an epic night!!!#wokeupinmyTomFordes," Ri-Ri posted on Instagram with a sexy photo of her leg in bed, still wearing her designer heels. (Also evidence of an epic night? Misspelling Fords).
A source tells E! News that the Barbados-born beauty was hanging out at a table by the DJ booth, drinking tequila and dancing along to the music (which included some of her own hits).
Coincidentally, not too far away was her ex-boyfriend Matt Kemp, the Dodgers' All-Star center fielder.
Kemp was spotted sipping Hennessey by the DJ booth in a group that included L.A. Clipper Chris Paul and Baltimore Ravens' standout Jacoby Jones, who apparently wasn't too tired from Dancing With the Stars rehearsals to have some fun.
Our eyewitness says that there was no interaction between Rihanna and Kemp, and that the singer only stayed for an hour. 
So, either that was one epic hour, or the party continued elsewhere.
—Reporting by Baker Machado