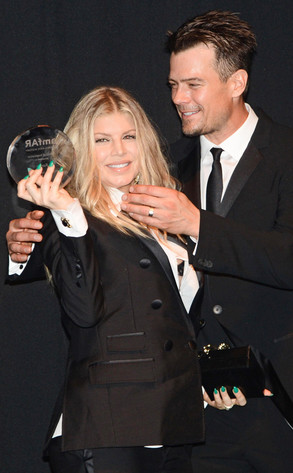 Sipa USA
Husbands of the world, take note.
Josh Duhamel scored some major hubby points over the weekend when he surprised his pregnant wife, Fergie, in São Paulo, Brazil, where she was due to receive the Award of Inspiration at the 2013 amFAR Inspiration Gala.
Better yet, E! Brazil reports, he made his presence known by popping up to present her with the honor!