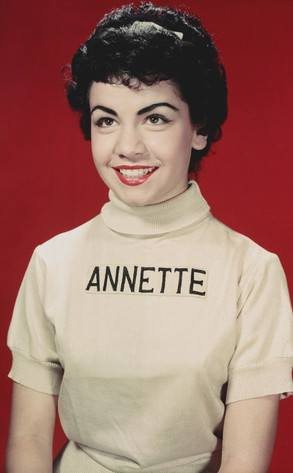 Hulton Archive/Getty Images
As one of the original teen-idol Mouseketeers, Annette Funicello paved the way for Britney Spears and a number of future superstars who got their start on Disney's Mickey Mouse Club.
And, like so many others, Spears was saddened to hear of Funicello's death today at 70 after a nearly 25-year battle with multiple sclerosis—even though she may not have heard the news clearly the first time around.
"Misheard a question I was asked earlier by press while I was out and about. I am DEVASTATED to hear about the passing of Annette Funicello," the circa-1993 Mouseketeer tweeted today after footage ended up online of her (obviously after not really hearing the question) saying "that's great" when a paparazzo asked for her reaction to the entertainer's passing.