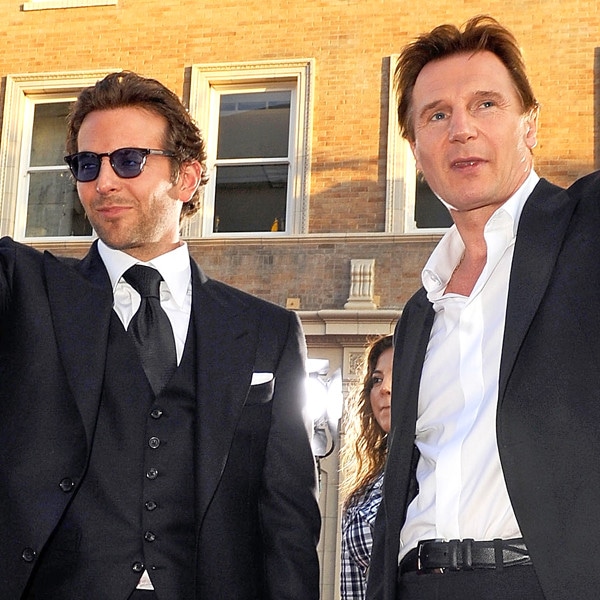 Michael Caulfield/WireImage
A-Team costars Bradley Cooper and Liam Neeson have teamed up again. In a legal way, that is.
The Hollywood heavyweights have joined forces to sue for what they say is an unauthorized use of their photos in ad campaigns.
Cooper and Neeson filed their lawsuit against Vutec Corporations, a manufacturer of video projection screen technology and accessories, and First Impressions Theme Theaters in Los Angeles Superior Court.
In the complaint obtained by E! News, the actors are suing for violating their right of privacy, right of publicity, trademark infringement and negligence.
According to the papers, Cooper and Neeson say their likenesses are being used without their permission to sell commercial products. They say the companies have used their photos in full-page ads, on websites, as well as in their advertising and promotional materials.
The costars are asking for a permanent injunction to stop the companies from using their photos. The actors are also asking for damages and attorney fees.