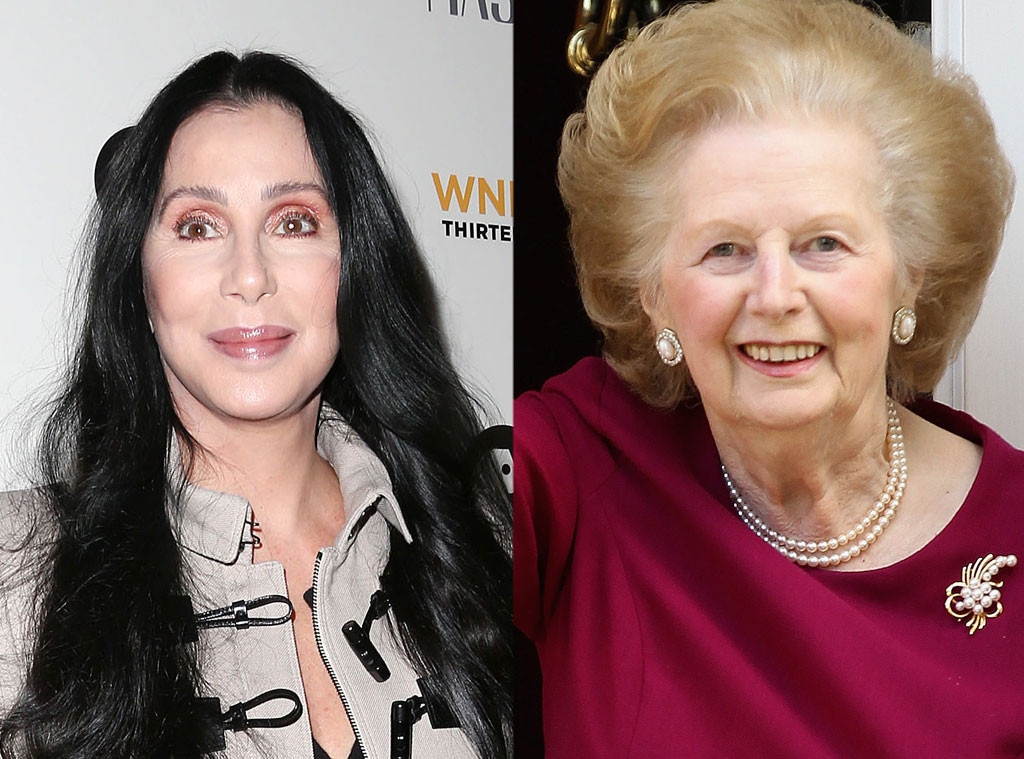 Frederick M. Brown, Dan Kitwood/Getty Images
Do you believe in life after love? Sure, maybe. Plenty of fish in the sea. Do you believe in love after life? Not for recently deceased Margaret Thatcher, if at least one website has anything to say about it.
Is Thatcher Dead Yet? (yes, that's a real website created by real human beings) celebrated today's news that the Iron Lady had passed by updating their page to read: "Margaret Thatcher is dead. This lady's not returning."
It continues, "How are you celebrating? Let us know using the #nowthatchersdead hashtag on Twitter, or get to one of the parties near you on Facebook." So, not...great, humanity.
Also not a great hashtag, seeing as many people mistook it as an announcement that the singer Cher had died.
"Oh dear. #nowthatchersdead is trending. First Margaret Thatcher and now Cher. It's been one crazy day. #RIP"
"RIP Cher. At least now we'll find out about life after love. #nowthatchersdead"
"RIP Cher, I only wish we could turn back time..."
"rip cher, you're musik was really inspiring"
"Rip Cher!! #thatcherdies"
We'll leave it to Ricky Gervais to explain to you all what's what:
"Some people re in a frenzy over the hashtag #nowthatchersdead. It's 'Now Thatcher's dead.' Not, 'Now that Cher's dead.' JustSayin'"
So, as a general rule: Maybe we don't celebrate people's deaths anymore?
RIP, Margaret Thatcher. And congratulations on still being alive, Cher!