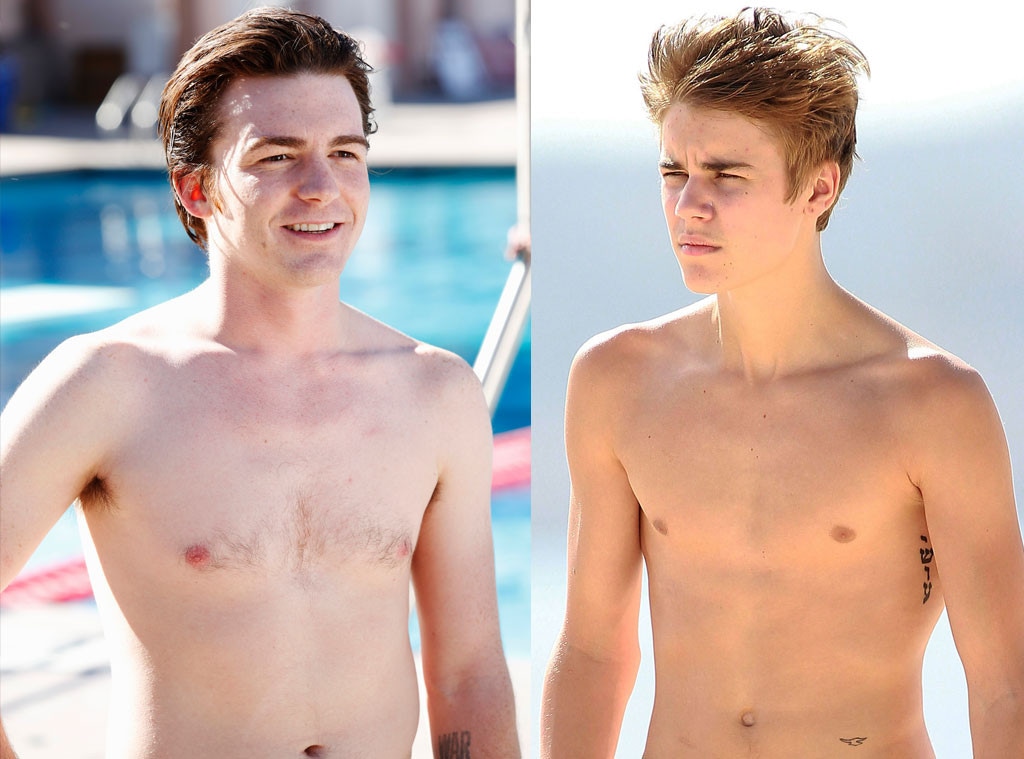 Kelsey McNeal/ABC, Rocstar/FAMEFLYNET
Drake Bell is tweeting mad about Justin Bieber and his fans.
The Splash contestant and former Nickelodeon star took to the social networking site over the weekend to call out the pop star and his—shall we say, enthusiastic?—fans.
"Justin Bieber is 5'6" now I understand why you guys love him!!" Bell tweeted on Saturday. "He's the same height as all you 12 year olds! I totally get it now sorry guys."
Bell later posted a photo of Lip Venom lip gloss with the caption, "How does Justin get his lips so shiny?"
"I love when beliebers say they loved me on [Drake & Josh] but what happened to the old Drake," he continued. "Um Drake Parker hates pop music and would hate JB hello!!"
"@justinbieber you have the worst most insane fans in the world!!" he followed up, adding, "Just came up with a new game...Miley Cyrus or Justin Bieber?!"
Needless to say, Bell received (and retweeted) tons of hate tweets from angry Bieber fans.
"Putting a moratorium on tweets about beliebers...this will be the last one," Bell finally sent out late Sunday night. "Just wanted to show how sick and twisted people can get."
This isn't the first time Bell has been vocal about the Biebs and his fans. Just the other week, Bell poked fun at the 19-year-old singer's songwriting skills on Twitter before trying to do damage control, writing "Guys get over it! I don't 'hate' Justin bieber!! His fans are the problem!!"
We imagine they might see the situation differently.