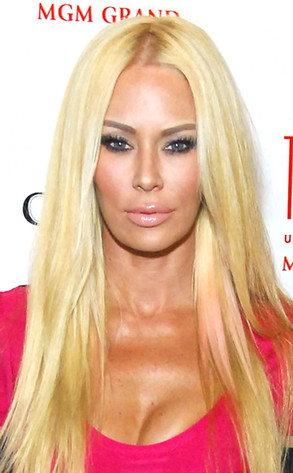 Bryan Steffy/WireImage
It's Jenna Jameson's party and she'll cry if she wants to. But she can't allegedly hit someone without some legal repercussions.
The Newport Beach Police Department confirms to E! News that the adult film star was arrested last night for misdemeanor battery.
According to authorities, Jameson got into a physical altercation with someone she knew while pre-partying at around 7:50 p.m., before heading out for her big birthday bash.